Features
inbox.photo is a one-stop solution to sell photo printing products online. You are a photographer or a retailer, you own a minilab or other printing equipment? Set up your inbox.photo account and start selling your services online in minutes!
Free and easy set up
We made it easy and free to create your account, customize your full online ordering environment, make a few test orders and even take your first customers orders. No credit card needed, no catch, we just want you to be able to evaluate the full service before you have to buy anything. If you need help during your evaluation, don't hesitate in contacting us here: support@inbox.photo

Setup my free account!
User friendly ordering applications
Our customers praise the ease of use of our applications for ordering any kind of photo products. In only a few seconds, you can start creating a collage or a photo book. You do not have to wait for photos uploads to complete, there is no upload prior to creation. You have access to a library of beautiful templates, constantly upgraded, which you can apply to your creation in just one click. It only takes seconds to create a beautiful book with the auto-fill feature. But you may also want to spend hours on your creations, using all the advanced features we provide: free moving / rotation, sizing of all elements, adding texts, frames, cliparts, backgrounds. Save your creation online and get back to it when you are at home or at work.

Need to check for yourself?
Try our creation and ordering applications!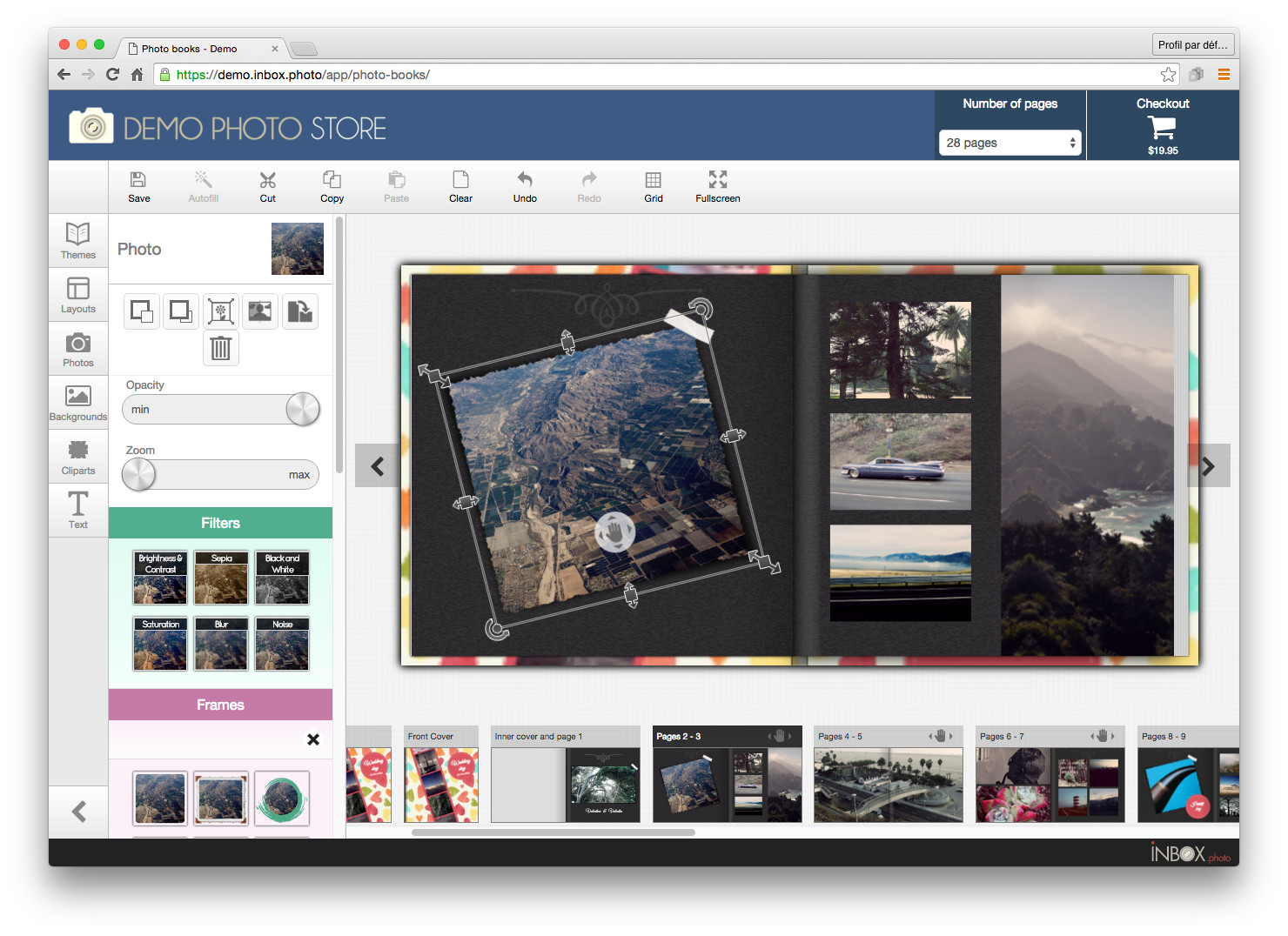 Works on PC, Mac, tablets, smartphones
Your inbox.photo ordering site works seamless on any computer (PC, Mac) and on tablets and smartphones. No software install, no Java, no Flash, no Silverlight, no plug-in required. A web browser is all your customers will ever need.

Today, customers take and host their photos on a variety of devices and you will be able to serve them all with your services. They can order from their home, work, from the street or right in your store. Some of our customers even dropped their hardware kiosk solution completely and use inbox.photo as kiosk-software-on-a-PC in store.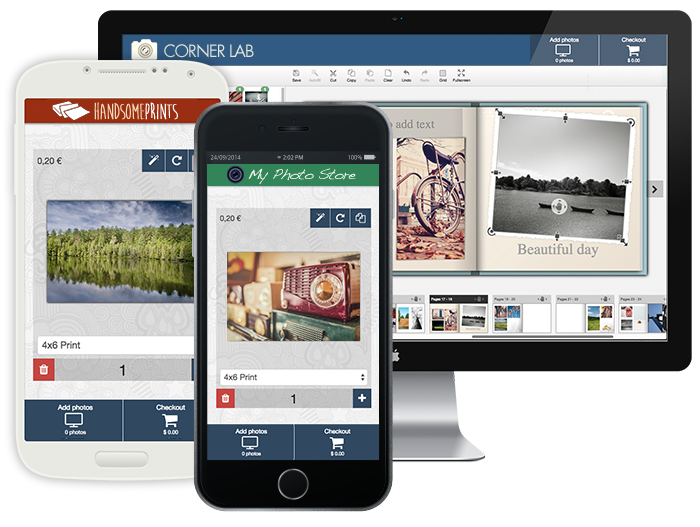 Advanced customization
Enter your dashboard and customize everything: set up your applications, your products with their specific printing specifications, pricing and options. Customize your store information, logo and colors. Easily receive and process orders, connect with your customers.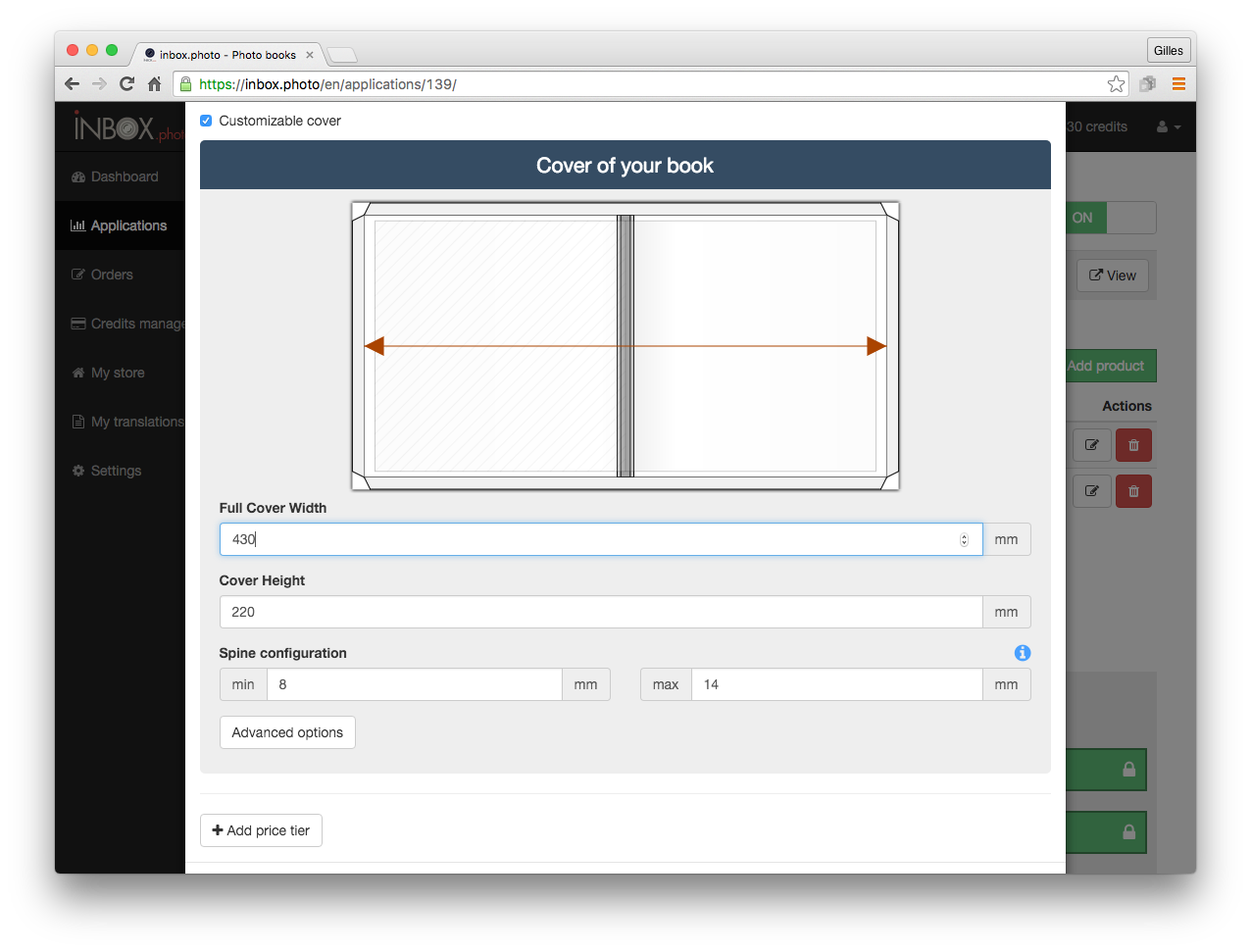 inbox.photo is a new service and we keep improving it at a fast pace. This is just the beginning and lot more will come!

inbox.photo service is provided by Koffeeware, makers of the acclaimed Creator Five suite of online photo product customization applications.

www.koffeeware.com
Related articles